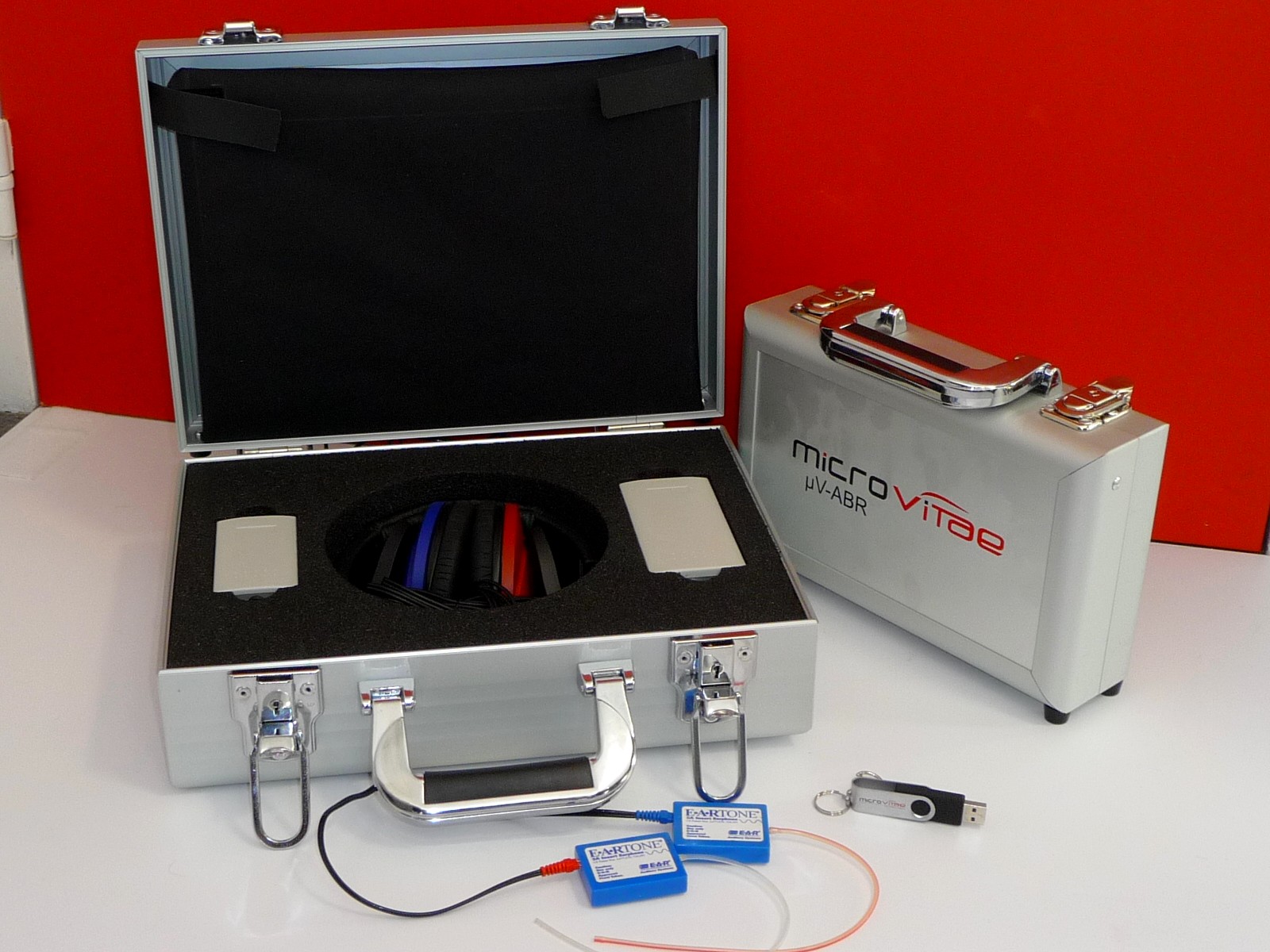 µV-ABR (Auditory Brainstem Responses) is a device for recording Auditory Evoked Potentials. This device takes advantage of know-how obtained previously thanks to development of a surgical device for direct cochlear monitoring during Skull Base Surgeries (through cooperations with professor Robert CHARACHON-Grenoble France, professor Jaques MAGNAN-Marseille France and professor Kimitaka KAGA-Tokyo Japan). µV-ABR is the clinical version for ENT diagnosis . This is the reason for which, as it satisfies the constraint of being inserted in the operating field, it is an extremely compact system with high performances such as sampling frequencies up to 200 Khz.
It is composed of 3 parts:
A USB box: 12cmx 6cmx3cm  with AUDIO output for Acoustic Stimulation.
An up to 10m long cable between head amplifier and USB box.
The device allows external triggering (via BNC isolated input) on any extarnal stimulator. This provide facilities for recording Auditory Electric Evoqued Potentials with Cochlear Implant stimulation.